Contracting with Bedini and St. Pierre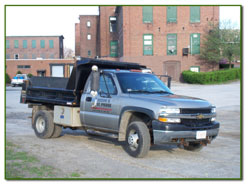 We have a very diverse set of skills and tools to take care of just about any home building or maintenance need you may have. We are hardworking, honest people that give our best when we do a job.
For the things that we do not specialize in, or things that may require a special license, we rely on our network of sub-contractors.
Our colleagues have proven themselves, both to us and our community, as integral, quality, craftsmen.
We constantly seek to expand our network. If you are a contractor and would like to work with us, please give us a call.
"Coming together is a beginning. Keeping together is progress. Working together is success."